I provide two types of learning sessions REGULAR and EXTENDED. Typically, beginners in photography, particularly with today's new Digital cameras, require a refresher in light, and how it works in a camera.
All lessons are HANDS ON.
REGULAR lessons are charged at $75 for a 2 hour session.
EXTENDED lessons are charged at $99 for a 2 hour session.
A 3 lesson (2 REGULAR and 1 EXTENDED) package for $199.99 is available...
By providing a HANDS ON learning session, often 1-on-1, but no more than 3 persons at a time, learning becomes a more personal experience and questions are able to be answered in greater detail. NO large class size here...
- Camera modes - Auto, aperture priority (AV), shutter priority(TV), manual, sports, landscape, close up, portrait mode
- Everyday shooting - What to look for and how to shoot it
- Composition - Don't just stand there! Learn how to "see" a photo just about anywhere!
- Long Exposure - Make people disappear.. or turn them into ghostly apparitions
- Lenses - You have the ability to add just about any lens to your new camera, you now need to understand what you need and why – don't make that purchase just yet
- Lighting - Probably the single most important aspect of any art form
- Shooting towards the Sun - NEVER SHOOT DIRECTLY INTO THE SUN! But have you ever wanted to be able to get a properly exposed image in very bright conditions, and instead ended up with a silhouette? Or maybe you want a silhouette, and don't know how to achieve one?
- Informal Portraits/Candid - sometimes the best shots are the unexpected or non-posed
- Digital Imaging - Touching on uploading to a PC and using Photoshop/other editing software
- What are all these buttons for? I can help you discover what all the features and functions actually do and when it is best to use them.
- Black and White Photography - Timeless!
- HDR Photography - How to make snow or sand (or anything light in shade) ALONG WITH dark shades to appear correctly exposed, on a single image – think indoor shots where the outside window view is not lost…
- Flash Photography - Understand how the light works and how you can control it
- Night Time, Fireworks and Astro imaging - Get those cool star trails and fireworks photos you've been dying to show off to your friends. You can also do photography at night without a flash!
- Cleaning and maintenance - With DSLRs comes dust. Plus you may find yourself getting down and dirty now that you know what to do to get those special shots
- Any other lesson not detailed in the STANDARD area, or involving traveling to your site or another location. A $10 trip charge may apply.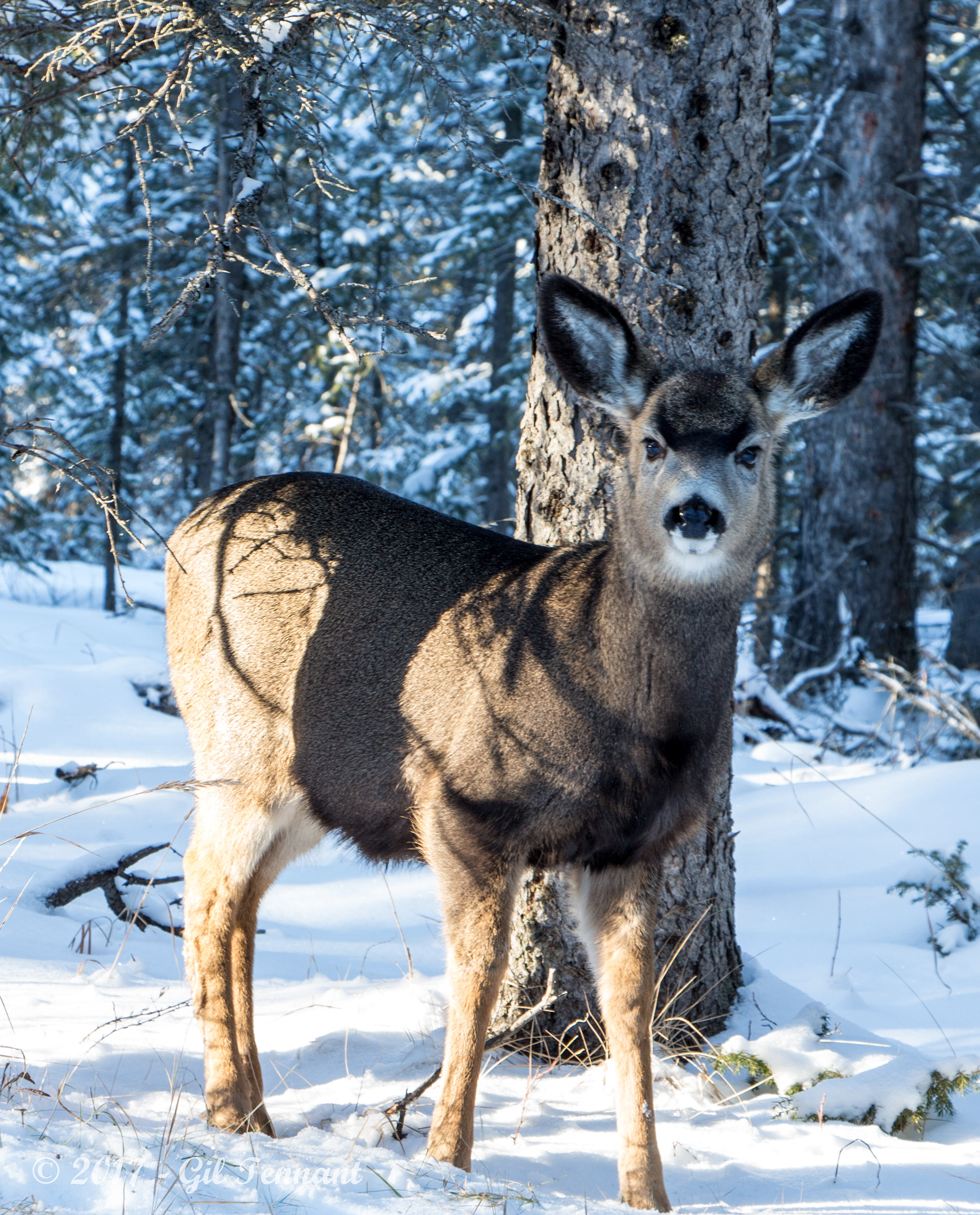 What customers had to say...
Here's what Rozita K (Calgary) had to say: I was in a quest to find some interactive lessons about photography in Calgary that I came across Gil's lessons in Kijiji. By taking Gil's lessons, I learned a lot about cameras, lens and different photography techniques in such a short time. Gil is very knowledgeable about the subject and a very professional person in his business; he has a genuine interest for teaching photography to people and I think that's the secret for his successful lessons. As some one new to DSLR cameras and undecided about pursuing photography seriously, I benefited a lot from working with Gil as he has a great passion for photography that is contagious! I highly recommend Gil's custom lessons to everyone.

---

Here's what Loral S (Calgary) had to say: Gil is a very knowledgeable, friendly, patient and genuine individual who loves photography…..as his work shows…..He has gone above and beyond in his teaching sessions and is willing to patiently repeat and re-explain concepts to benefit the learner…..No need to look any further than Gil…..he's the real deal and you'll be so happy you chose him…..He also sends follow-up notes as an added bonus to his already reasonably priced packages….
Thanks again Gil.

---

Here's what Daryl C (Calgary) had to say: "Had an amazing time with Gil's photography lesson. He's very patient and very perceptive as to what kind of photographs I want to take and focuses on teaching me how to achieve the skills/techniques to take them. He is also very knowledgeable with camera and lens hardware, at the end I had a pretty good idea which type of camera and lens I will be buying for my type of photography. Totally recommend this to everyone, especially those thinking to buy or have just bought a DSLR that actually wants to learn how to use that expensive piece of technology. Have one more extended lesson to take and am quite excited to pick one of the lessons he has available =D."

---

Here's what Sunny S (Calgary) had to say: "I found Gil's number on Kijiji and chose to take a lesson from him. He treated me nicely and explained to me every single aspect of the camera's menu, on his own Canon T5i camera. I was a beginner in photography, and after this first lesson, I felt that I met someone who really wants to teach me! He was very clear, patient and kind spoken. I personally work as a nurse and appreciated the fact that he was not in it for the "money", but really wanted to make me a better photographer. Moreover, he sent me an email explaining everything that he had taught me, during or session together, which helped me tremendously. I would highly recommend Gil as your photography instructor… if you really want to rock at photography."

---

Here's what Darlene S (Calgary) had to say: "Session with Gil was very informative! He helped me learn some features of my new camera in an easy to understand manner. Will be contacting Gil again for further lessons!" ---
Here's what Catherine B (Calgary) had to say: "Thanks so much for your time and your knowledge. I was a bit apprehensive meeting a fella out of KIJIJI, for a camera lesson, but turns out it was a pleasure! Thanks for all your helpful hints, and kindness."

---

Here's what Bea G (Calgary) had to say: "We had fun while learning . It was a good start, Gil is very professional and patient. We just realized we have a lot of things to learn yet. Looking forward to our next session...pretty excited to learn more!" ---   Here's what Sindy R (Calgary) had to say: " I have been learning so much about my DSLR I didn't know about, through the knowledge and guidance of the friendly Pixelgrower."

---

Here's what Alan B (Calgary) had to say: "Enjoyed the afternoon. I found out how much I have to learn. Gil was professional, and answered all questions in plain English, easy to understand. Overall a pleasant experience, I hope to be able to return after applying what I learnt."

---

Here's what Mike D (Calgary) had to say: "After a couple of outings with Gil my shots improved dramatically. The composition of my shots improved as well as the knowledge and understanding of some of my cameras functions. Pretty good considering I'm shooting Nikon and Gil shoots Canon. Since my second session I've been very intrigued and excited to use some new techniques that Gil introduced to me. Some of the techniques included the use of on board and external flash as well as different types of lens filters. I might also add that he is very easy going and enjoys sharing his knowledge. Thanks Gil, you've helped me big time. Look forward to our next outing!" ---
Here's what Peter B (Toronto) had to say: " My experience with Gil was a great adventure and experience. I did not expect much from him, considering how much he charges, but I gained more at the end of the day. I intend to take more lessons with him to improve my techniques as I know I am working with a pro. Thanks Gil!"

---